Think you can't afford to beautify your living space with houseplants? You can! Here are seven ways to get houseplants for free, plus three ways to get houseplants for next-to-nothing.
Houseplants have been steadily gaining in popularity over the last decade, so the cost of some plants that used to be fairly cheap has skyrocketed. But it's still possible to source houseplants to start or grow your collection for absolutely free.
How to find houseplants for free
If you want to get houseplants for free, it often takes a little creativity, some patience, and even a little networking with other houseplant aficionados. But it's a fun and frugal way to fill your home with beautiful plants, even if you're on a tight budget.
1. Propagate your own houseplants for free
One of the best things about many houseplants is that they're easy to propagate.
Simply, you can often take a small cutting from a healthy parent plant and make lots of baby plants! Usually, you won't need any special supplies or equipment to make healthy new plants—just a little time and patience!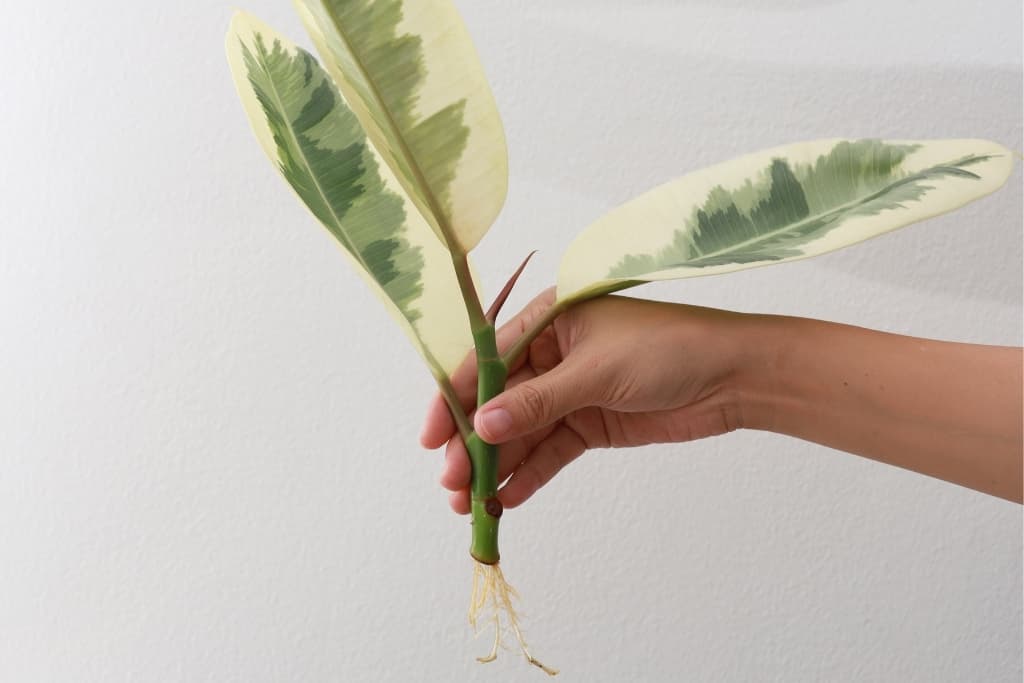 Depending on the type of plant, you may be able to grow more plants by taking cuttings and rooting them in water, soil, or moist sphagnum moss. One mother plant can yield unlimited plants to fill your home, trade, or give as gifts.
You may also like: An Illustrated Glossary of Plant Terms
2. Plant swaps are a great source of free houseplants!
Plant swaps are community exchanges where participants gather to trade plants and cuttings. Rules of each plant swap can vary—some may have a leave one/take one table, while others encourage one-on-one trading.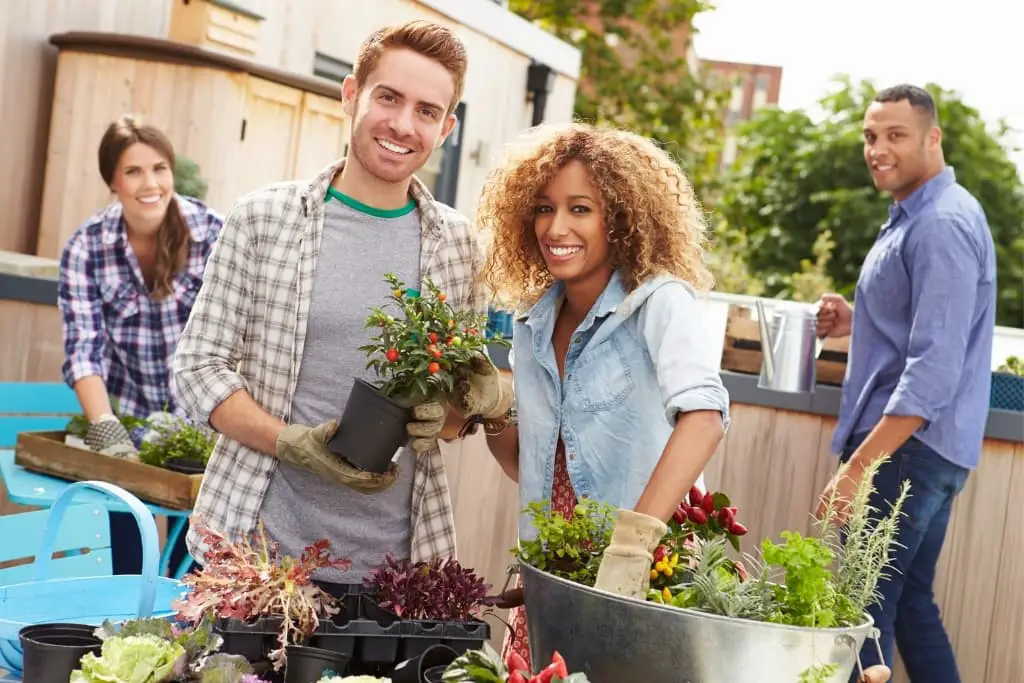 While you shouldn't show up to a plant swap empty-handed (bring at least some healthy cuttings, a plant you've propagated, or one that you no longer want), sometimes you'll go home with more plants than you brought!
Find plant swaps on your town or neighborhood's community Facebook groups, or just search "plant swap" on FB.
3. Ask family, friends, or coworkers for cuttings or trades
I bet you have at least a few friends, family, or coworkers who keep houseplants. Let them know that you're interested in trading cuttings or propagated plants! This is a great way to spread the plant love and get more free plants for your home.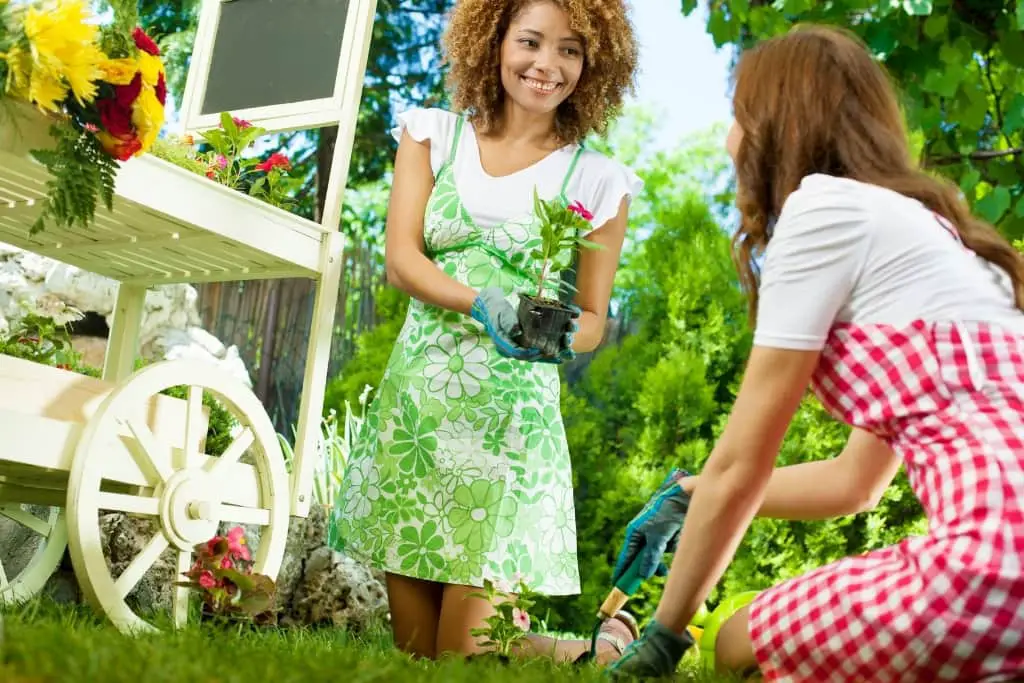 If you don't have any plants yet (or they're not big enough yet to take cuttings), put the word out that you'd love a few cuttings to get started. Many houseplant owners love to share, and you can return the favor when your collection is more established.
4. Trade for free plants using social media
You can always let your friends know on social media that you're looking to trade plants or cuttings. But have you ever thought of joining a plant trading group?
Of course, you'll need to pay for shipping if the person you're trading with isn't local to you, but you can find some interesting and unusual plants to trade for that may not be common in your area.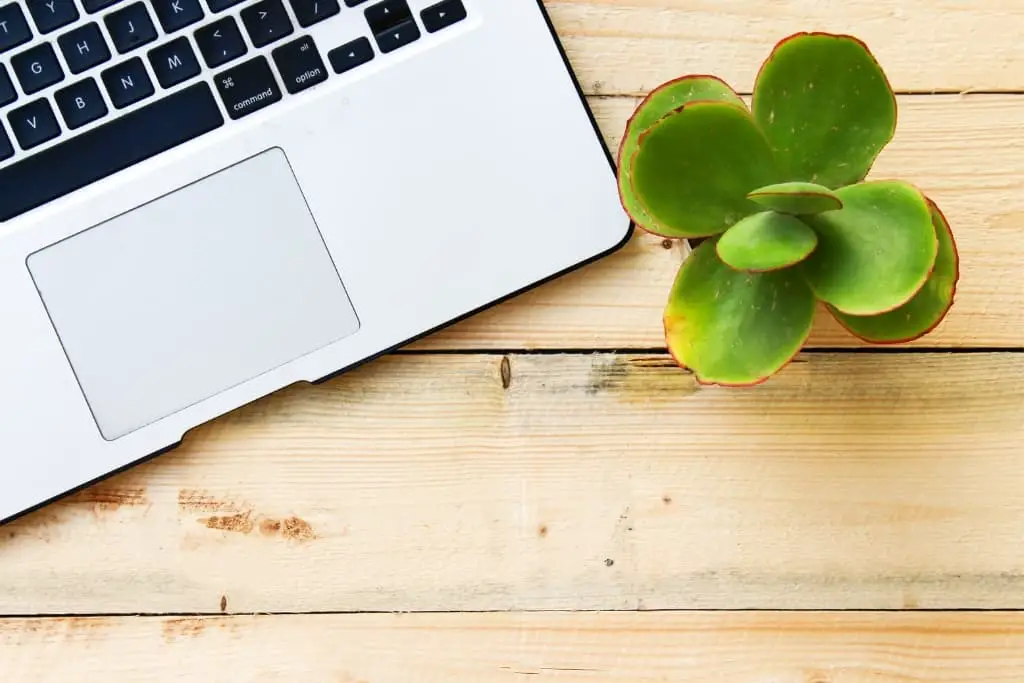 Here are some Facebook plant trading groups to consider joining:
5. Look for free plants growing wild
Depending on where you live, there might be potential houseplants growing completely wild by the side of the road! As long as it's not on private or city property (or in a national park), taking a few cuttings of wild plants to root is a completely free way to grow your plant collection.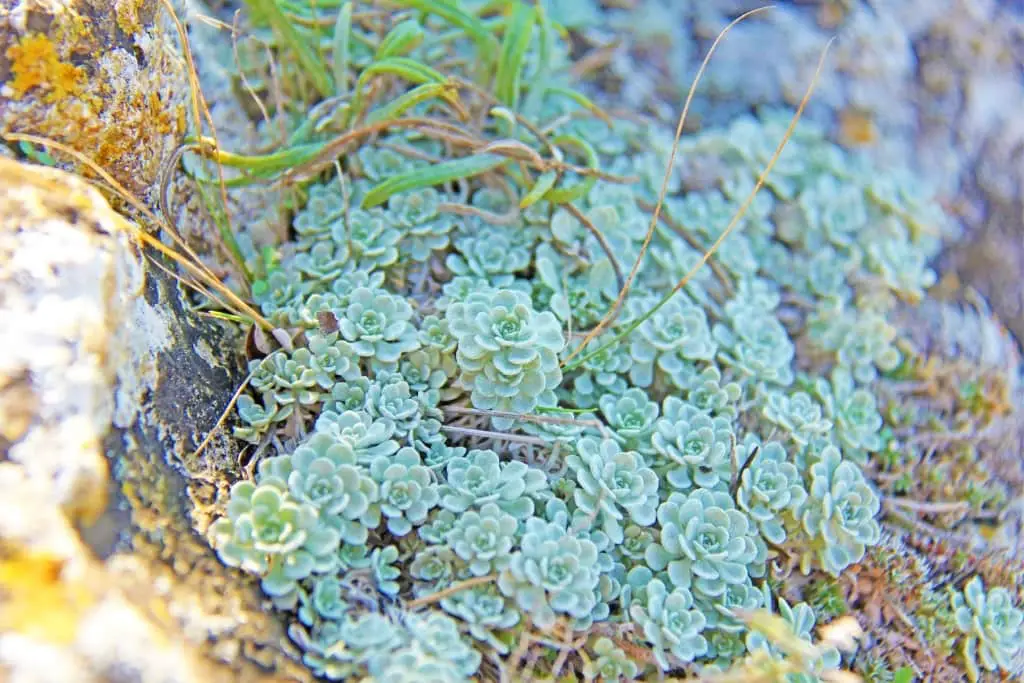 This method works best if you live in a warm climate where typical houseplants thrive outdoors. I've seen many beautiful succulents growing by the roadside in California, snake plants in Florida, and aloe in Bermuda.
Consider taking a pocket-sized pair of gardener's snips with you and explore your neighborhood for wild plants you can grow indoors.
6. Barter what you don't need for free houseplants or cuttings
Do you end up with a bumper crop of zucchini every year, and you don't know what to do with it? Or maybe (like me), your chickens lay way more eggs than you could ever eat. Why not trade them for plants?
Find a houseplant-loving friend and ask if they'd like to barter, or post it on your social media. Don't let your excess go to waste—trade them!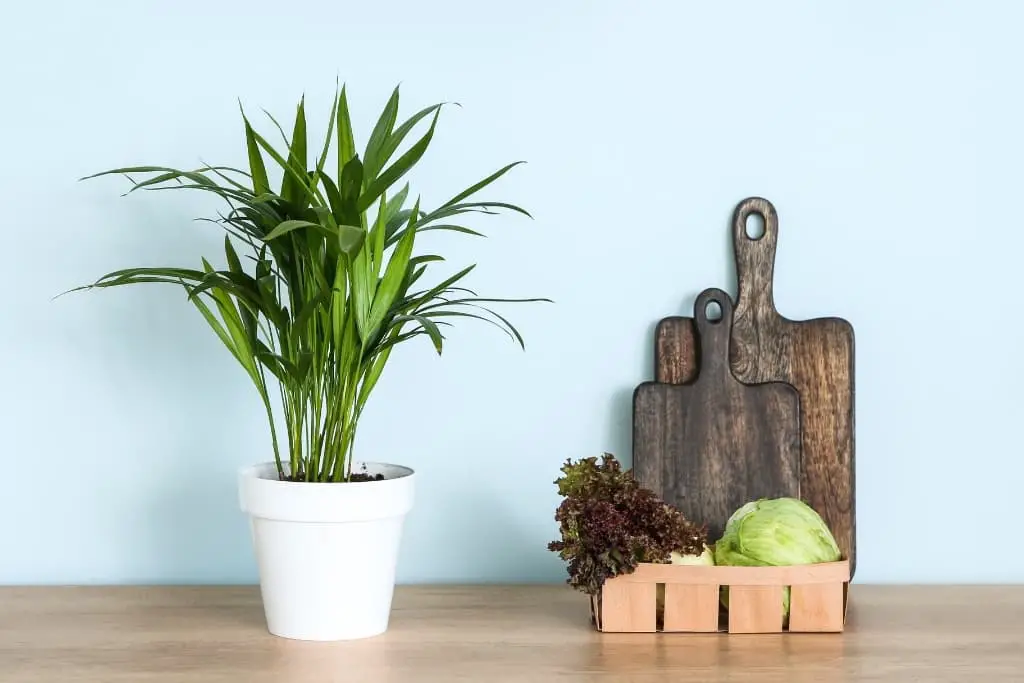 Here are some ideas of things you can barter to get free houseplants:
Excess produce you've grown
Baked goods
Food you've canned or preserved
Handmade crafts or extra craft supplies
Books you've finished reading
Household items you no longer need
Clothes the kids have outgrown
7. Ask to take dropped leaves at garden centers
Have you ever noticed dropped leaves on the floor at your local garden center? Plants can get knocked around a bit when customers are looking at them, and it's very common for a leaf or stem to break off.
In many cases, these leaves or stems can be propagated to make new plants!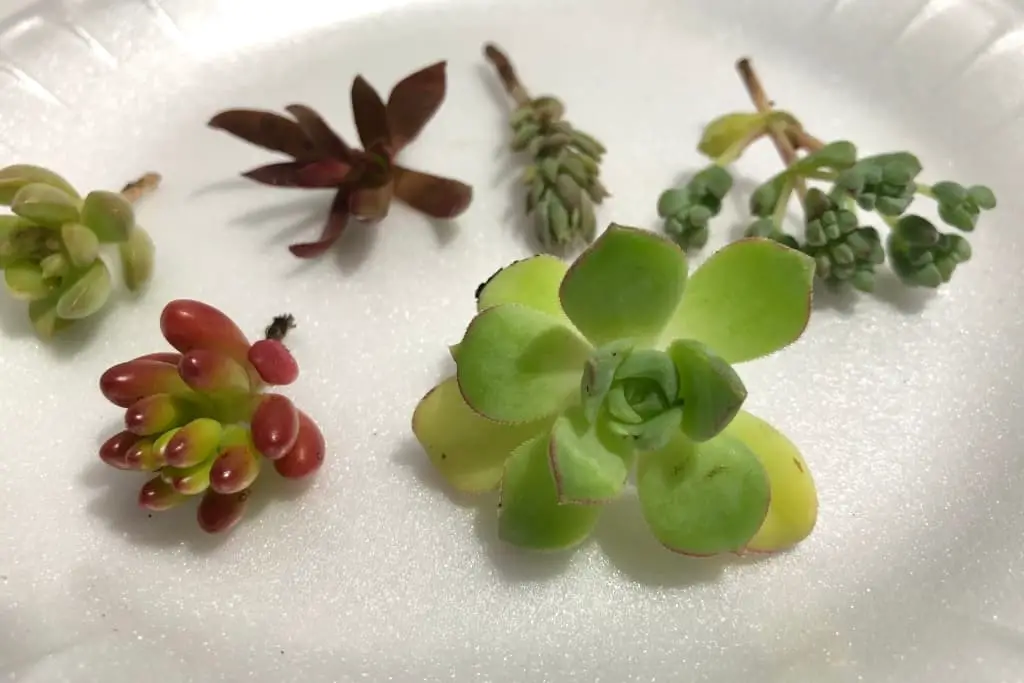 Some nurseries actually propagate fallen leaves themselves, but many plant sellers don't. I can guarantee your local big box store isn't running a propagation operation in the back room!
If you notice a fallen leaf or two that you can propagate at home (many succulents are easy to root from a leaf), just ask an employee if they'd mind if you take them.
How to get really cheap houseplants
If you have a small plant budget, it's also possible to find houseplants for cheap. I've found mature houseplants for $1-2 with these tips, and I bet you can, too!
1. Cheap houseplants at yard sales
Whether you call them yard sales, tag sales, car boot sales, or something else, yard sales are a great place to find inexpensive houseplants. Church rummage sales sometimes have houseplants as well (and the prices are usually super low because all the items are donated).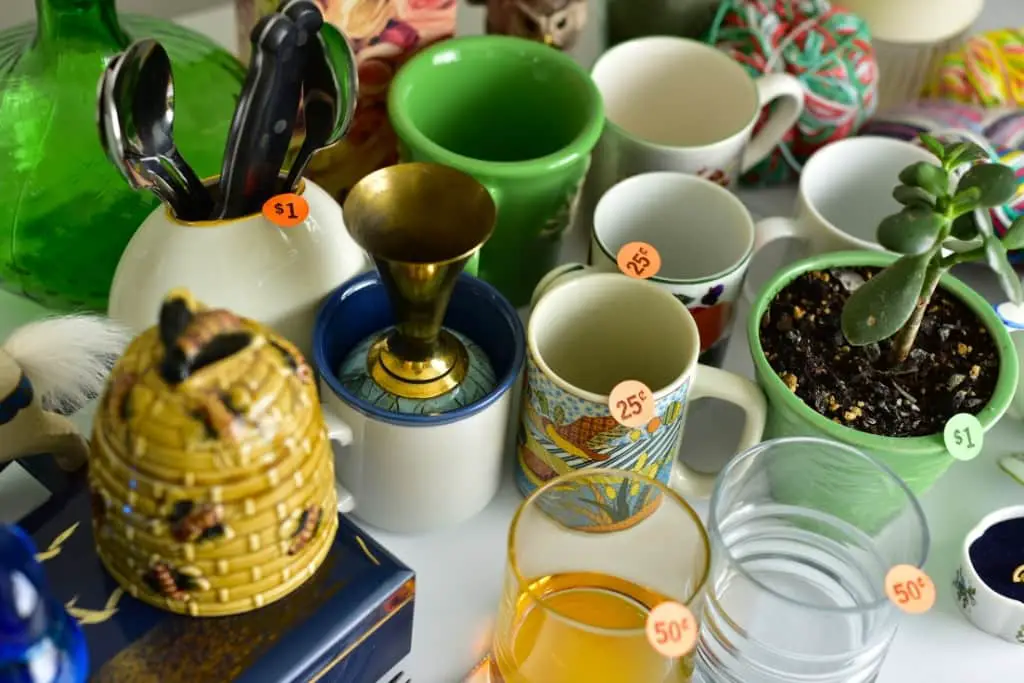 2. Cheap houseplants at estate sales
Estate sales are a bit different than yard sales, because they're usually held after a person dies or goes into long-term care. These events usually take place inside the person's home, and everything you see is for sale—including the houseplants!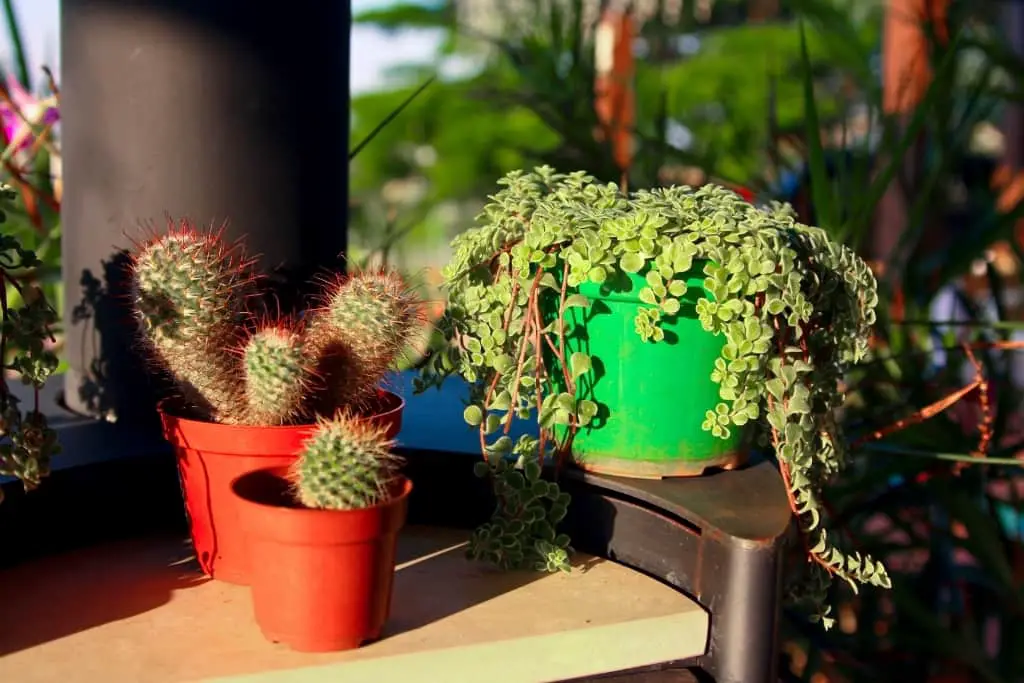 Most people who attend estate sales are resellers looking for inventory to flip, so there's often no competition for houseplants. Prices are usually incredibly cheap for small household items like plants.
Tip: Estate sale companies will usually let you "bundle" several items together for a discount price. If you're buying other items, they may throw in the plant for free. Don't be scared to negotiate!
3. Clearance racks at big box stores
Compared to retail plant nurseries, big box stores generally don't take the best care of the houseplants they sell. I know there are exceptions, but I often see overwatering, underwatering, and some sad-looking plants that have seen better days.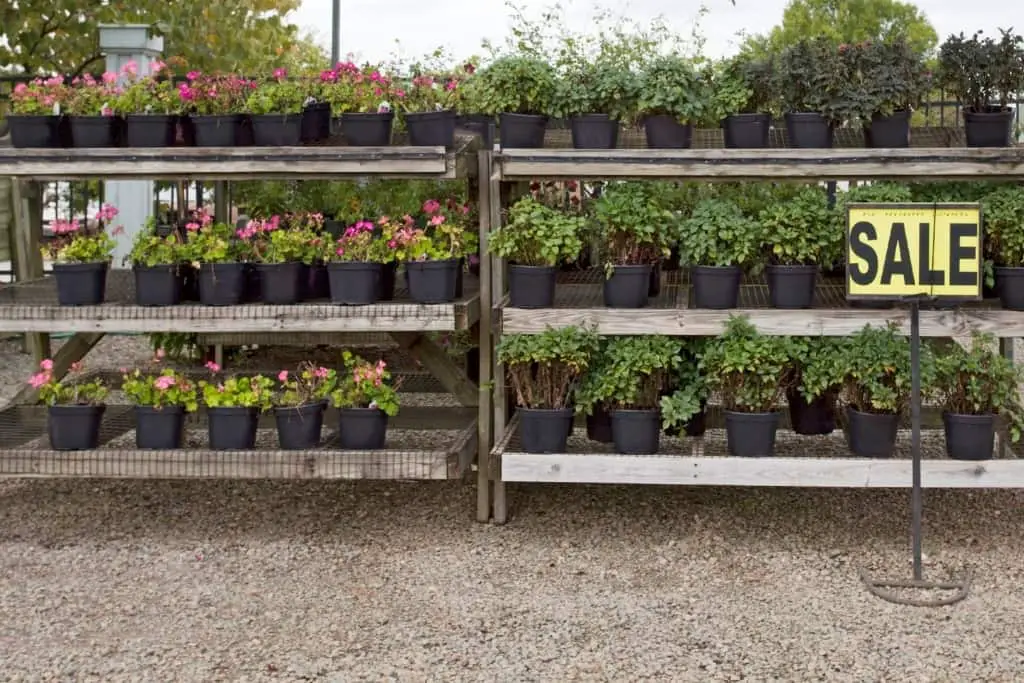 You'll often find racks of houseplants that just don't look their best on sale for 50-90% off their marked price. You can find some real bargains as long as you know how to inspect the plant carefully for disease or pests.
If you're an absolute beginner to plant care, I wouldn't recommend starting with clearance plants. Nursing them back to health takes time, and it can be frustrating if your only houseplant is a shabby mess.
But if you already have some experience as a plant parent, consider adopting one of these neglected houseplants at a deeply discounted price.
You may also like: 11 Easy Houseplants for Beginners
Pin this to save for later!
What's your favorite tip on how to get free houseplants? Do you have any other ways that you get houseplants for free or really cheap? Let me know in the comments below!
GET A FREE PLANT CARE TRACKER!
Sign up for the Leafy Little Home newsletter, where we share plant tips and inspiration to turn your space into a green oasis. Plus, we'll send you a handy printable Plant Care Tracker, absolutely free!
By signing up you agree to receive the Leafy Little Home newsletter. Unsubscribe at any time.