Are you looking for Valentine's Day gifts for plant lovers? These love-themed houseplants make perfect gifts for that special someone.
Giving your beloved a bouquet of flowers is a lovely gesture. But the blooms will die in a week's time, and they'll have to toss the withered stems—not exactly what you're going for as a symbol of your enduring love, right?
If your loved one enjoys houseplants, consider a more thoughtful gift that will bring joy and beauty for years to come—a living plant!
Do you usually get your best friend or your mom a small Valentine's Day gift as well? Maybe you have your kids join in the fun by helping them select a gift for Mom or Dad, or you buy your littlest valentines something special to let them know how much you love them.
I've got you covered with the perfect planty gifts for everyone you love on February 14th. Here are the best Valentine's Day gifts for all the plant lovers in your life.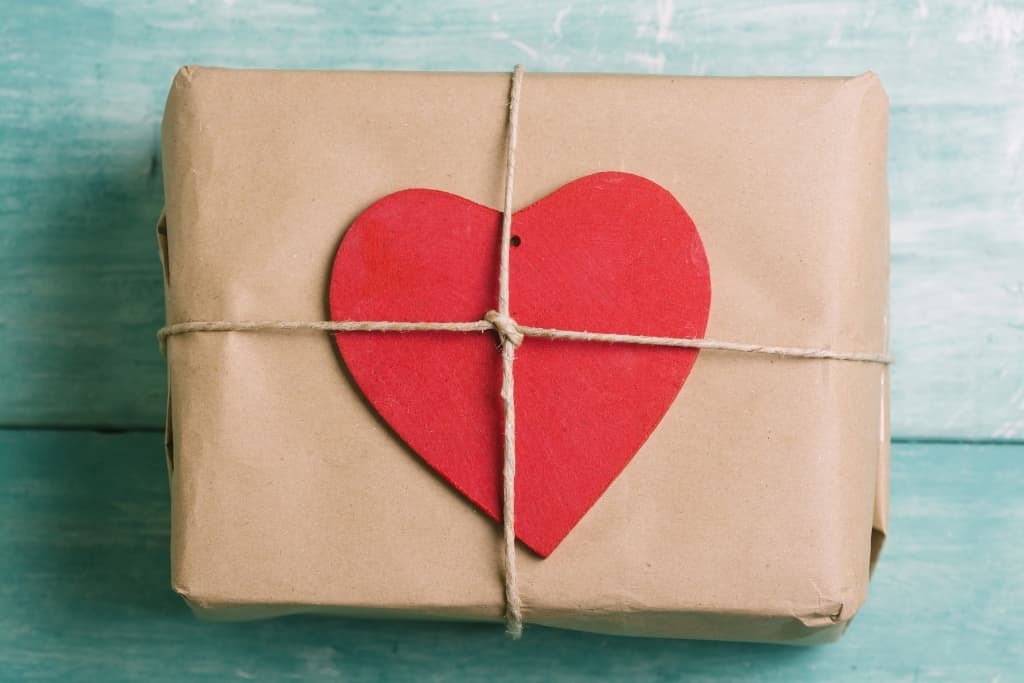 Disclaimer: we may receive a small commission when you make a purchase from a link on this site, at no added charge to you. See our disclosure policy for more info.
Most romantic Valentine's Day plants
Instead of the traditional bouquet of flowers and box of chocolates on Valentine's Day, why not delight your love with a romantic plant? (Pro tip: don't actually skip the chocolates—trust me on this.)
Moth orchid (Phalaenopsis)
Representing love and beauty, the gift of a luxurious moth orchid will delight your beloved with its blooms—and each flower can last up to six months.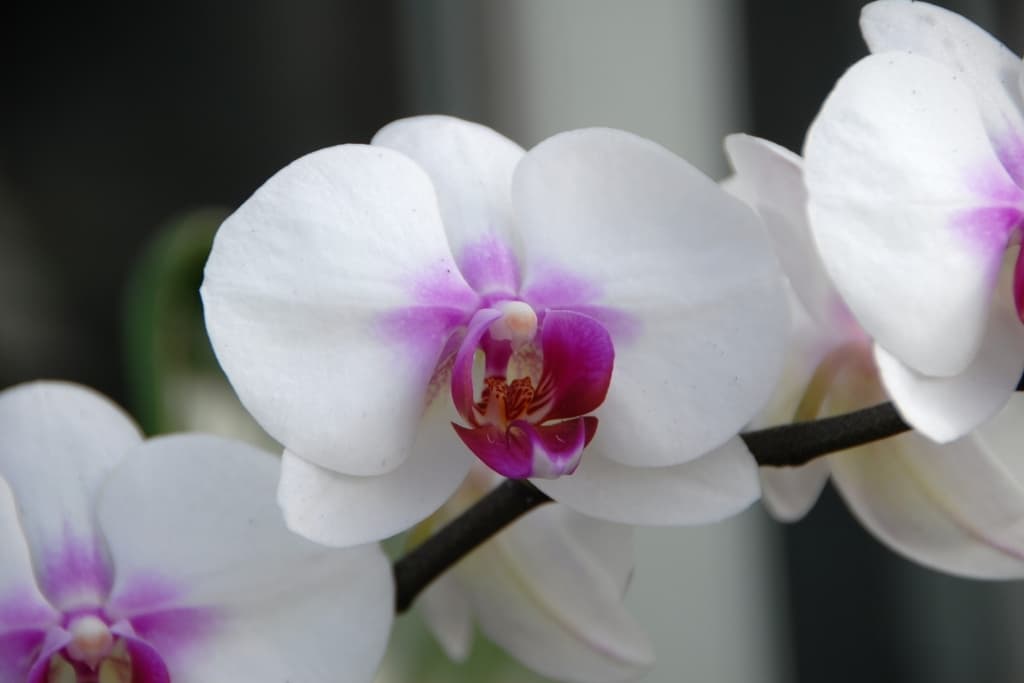 An exotic pink-and-white variation like "Romantique" is the perfect choice for a Valentine's Day gift.
Buy Romantique pink moth orchids from ProFlowers here
Potted rose bush
Red roses, symbolizing passionate love, are a time-honored Valentine's gift. Choosing a potted red rosebush makes this love token an everlasting one.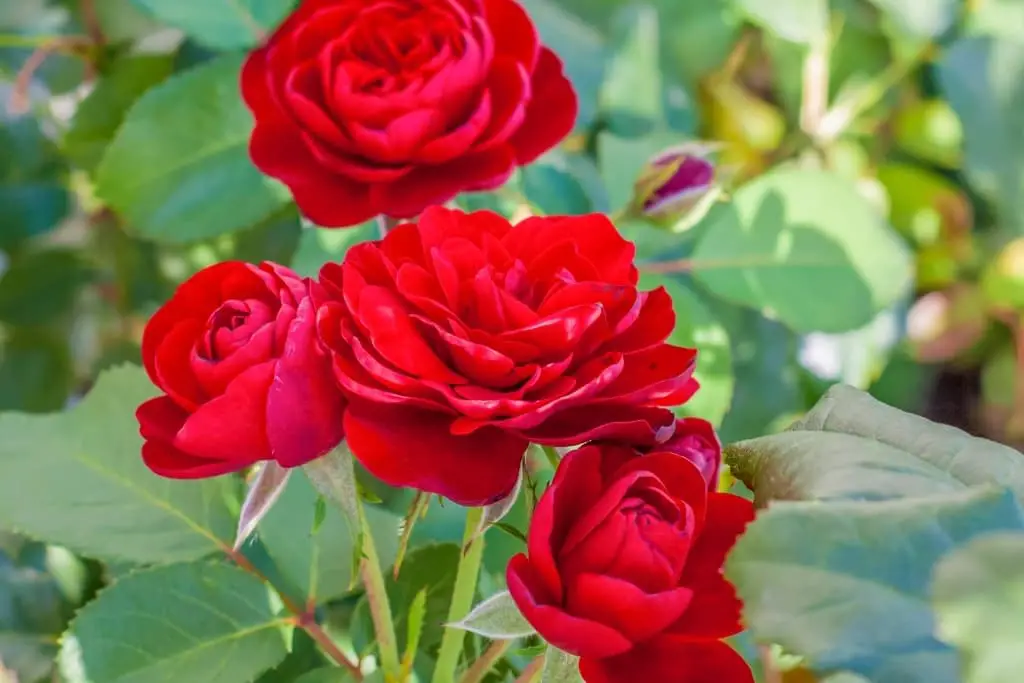 In the spring, your beloved can plant your gift outdoors (or grow it outside in a pot) to enjoy its blooms year after year.
Buy a potted red rose bush from ProFlowers here
Pink aglaonema
Pink-leaved houseplants are hot right now, and the pink aglaonema is no exception. Show your houseplant-loving partner how much you love them with a gift of aglaonema's gorgeous foliage.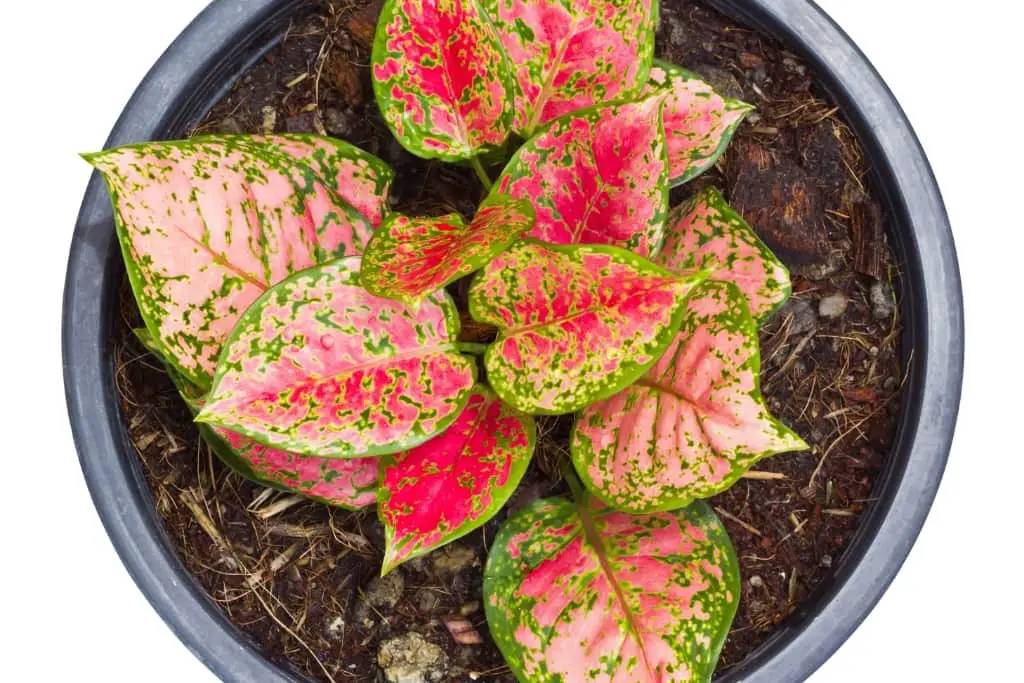 Pink aglaonema plants come in a range of hues and patterns, from palest cherry blossom to deep hot pink. Choose a vibrant shade to express your passion.
Buy pink aglaonema on Amazon here
Best Valentine's Day plants to send to the office
Do you usually send a bouquet of flowers to your partner's office on Valentine's Day? This year, choose a beautiful easy-care plant to brighten their workspace year-round. These plants can thrive in the low-light and fluorescent lighting conditions found in many offices.
Pink or red bromeliads (Bromeliad guzmana)
Bromeliads are a large family of flowering plants known for their brightly-colored exotic blooms. Despite bromeliads' high-maintenance appearance, they're actually quite easy to care for.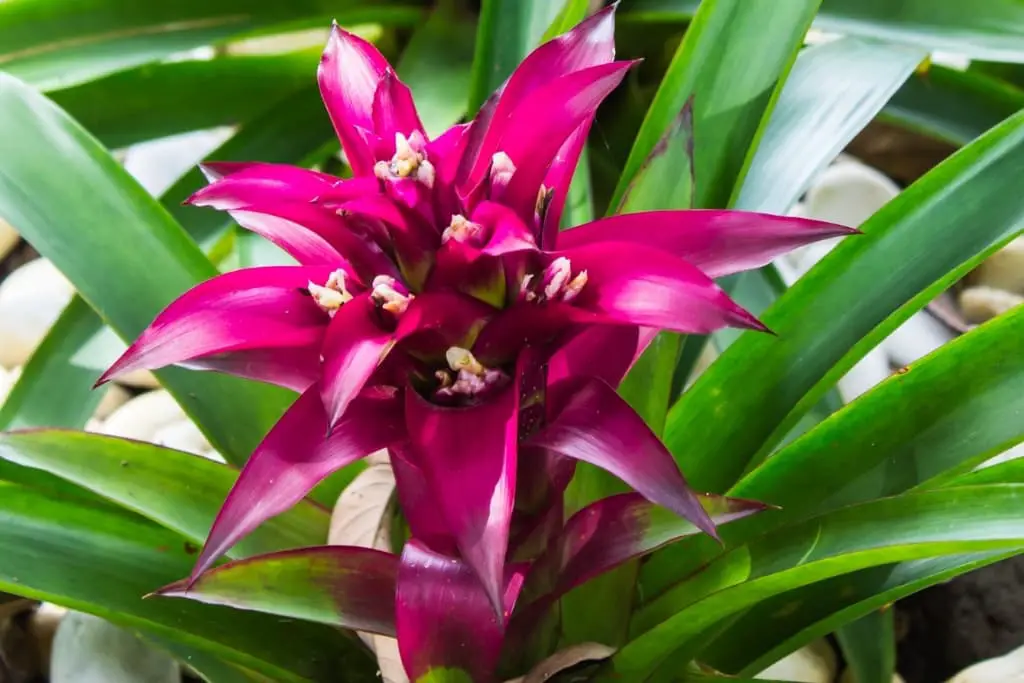 A red or pink bromeliad will add a cheery pop of color to drab office décor, and the bloom can last for months.
Buy red bromeliads on Amazon here
Heart leaf philodendron (Philodendron hederaceum)
One of the easiest indoor plants to grow, heart leaf philodendron will thrive in most office settings. This fast-growing plant is an excellent choice as a gift for novice plant parents.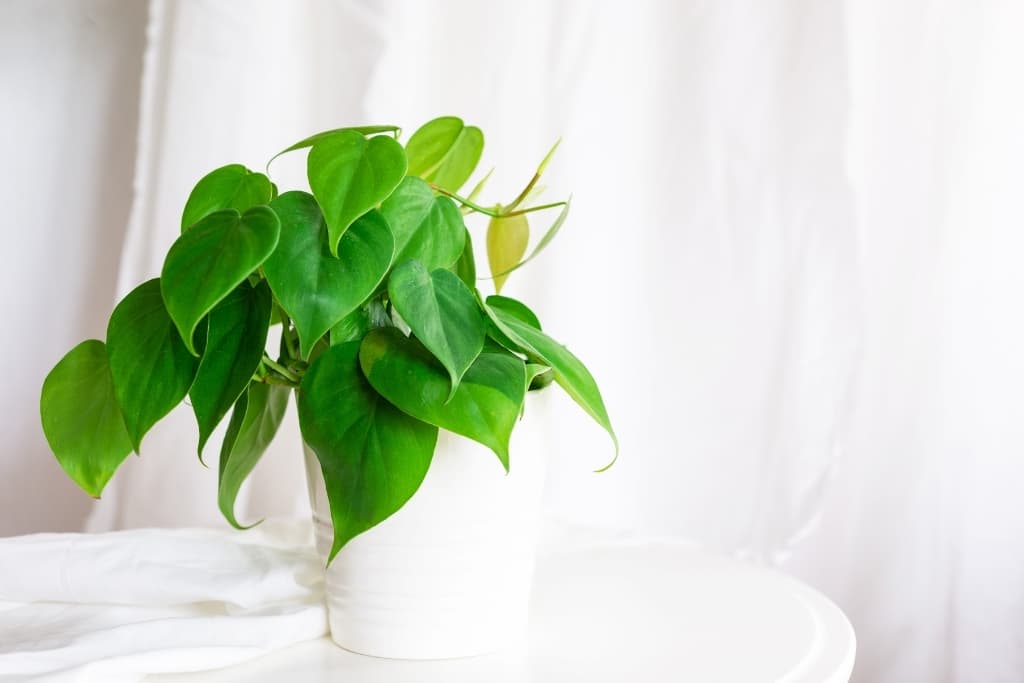 Heart leaf philodendron's glossy heart-shaped leaves make a romantic display trailing from a hanging planter or climbing up a pole.
Buy a heart leaf philodendron from Bloomscape here
Valentine's Day plants for Mom (or your mother-in-law)
Show mom (or your mother-in-law) how much you care on Valentine's Day with the gift of a beautiful and long-lasting houseplant.
Pink azalea
A potted azalea's cheery blooms are sure to put a smile on Mom's face! This pretty plant will brighten her home, and then can be planted outside in spring.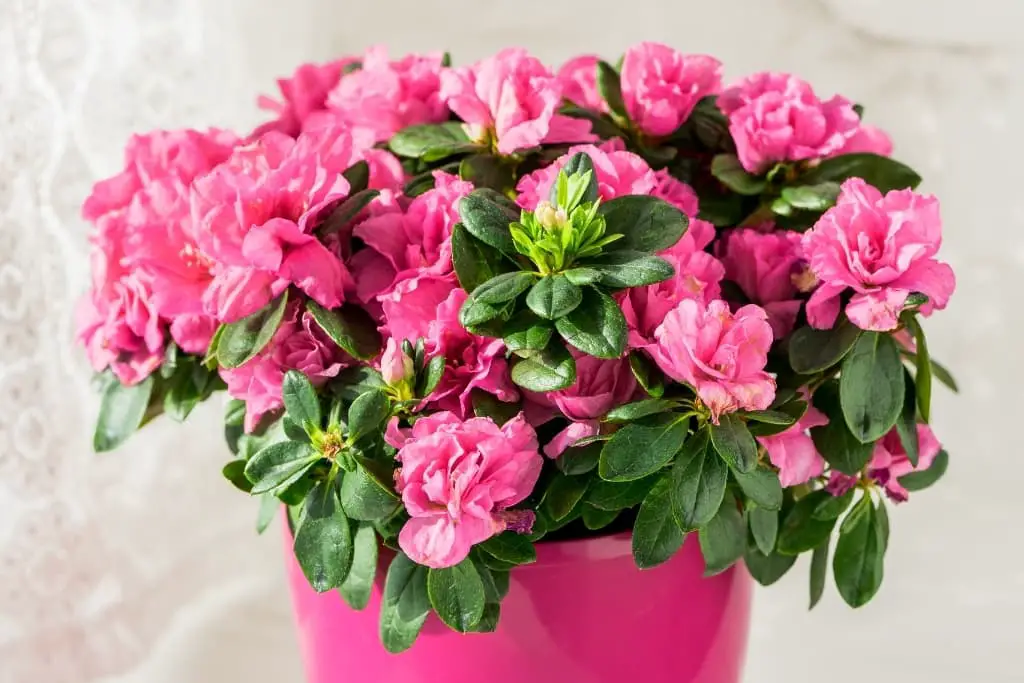 Choose an azalea variety with showy pink blossoms to symbolize your love and affection.
Buy a potted pink azalea from ProFlowers here
A moss terrarium with air plants
Moss may seem like an unusual choice for a Valentine's Day gift, but it actually symbolizes maternal love. Make her an easy-to-care-for moss terrarium including decorative stones and a succulent.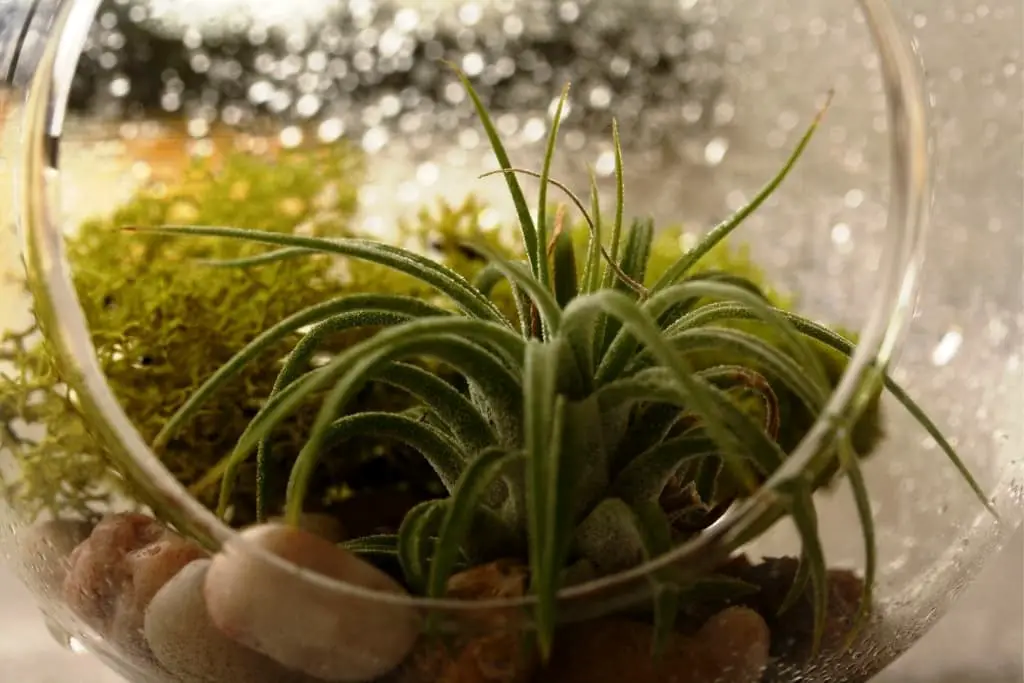 Putting together a moss terrarium is a fun and creative project, perfect for kids to help assemble for Mom or Grandma.
Buy a complete moss and succulent terrarium kit from Amazon here
Pink arrowhead plant (Syngonium)
Another sought-after pink houseplant, a pink syngonium plant makes a lovely Valentine's Day gift for Mom. Its arrowhead-shaped leaves also resemble stylized hearts!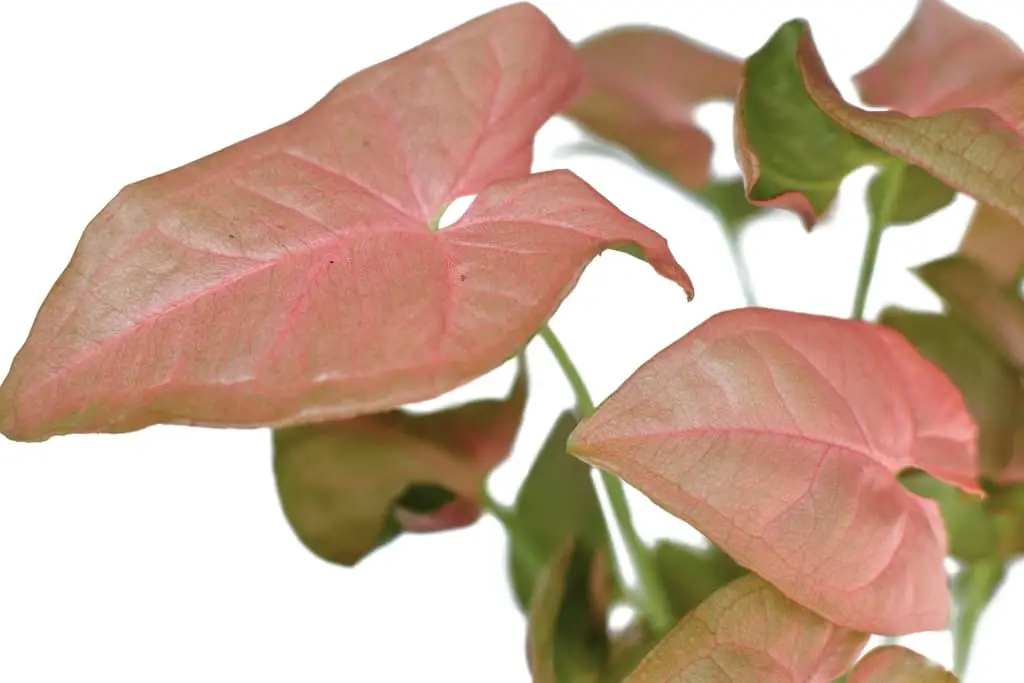 Pink varieties of syngonium range from just a faint pink veining on green leaves to full-on pink foliage. Plants with more pink in their leaves require brighter indirect sun to keep their coloration.
Buy pink syngonium on Etsy here
Valentine's Day plants your best friend will love
Don't forget a gift for your plant-loving best friend on Valentine's Day! Show how much you love and value your friendship with a small token of your affection.
Mini yellow rose bush
Cheery yellow roses symbolize friendship and optimism, and your best friend will be thrilled to receive a potted mini rosebush with sunny yellow blooms.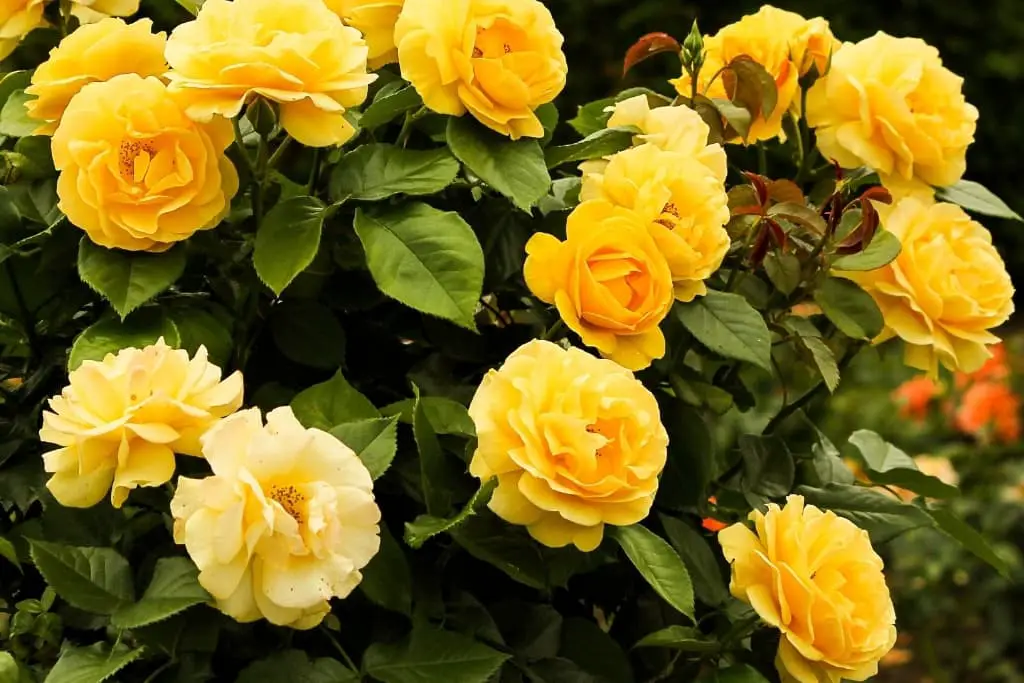 A mini rose bush can live in a sunny window until spring, when it can be planted outside to give years of enjoyment.
Buy a mini yellow rose bush from Urbanstems here
Mini succulent in a cheeky pot
Does your best friend mean the world to you? Let them know how much you value their friendship with a cute succulent in a fun pot.
This mini echeveria succulent comes in a ceramic planter that tells your friend how much life would "succ" without them—perfect for that friend with a cheeky sense of humor!
Buy this mini succulent (with the pot) on Amazon here
Fun Valentine's Day plants to give your kids (or for them to give Mom or Dad)
Don't let the kids miss out on the fun of Valentine's Day—give them a small heart-shaped plant gift to let them know how much you love them. Any of these gifts can also make perfect Valentine presents from the kids to their mom or dad!
Hoya hearts (Hoya kerrii)
Hoya kerrii (known as hoya hearts, sweetheart plant or Valentine hoya) is an adorable succulent with leaves that form in undeniable heart shapes. During the summer, this hoya blossoms with bundles of star-shaped creamy white flowers with pink centers.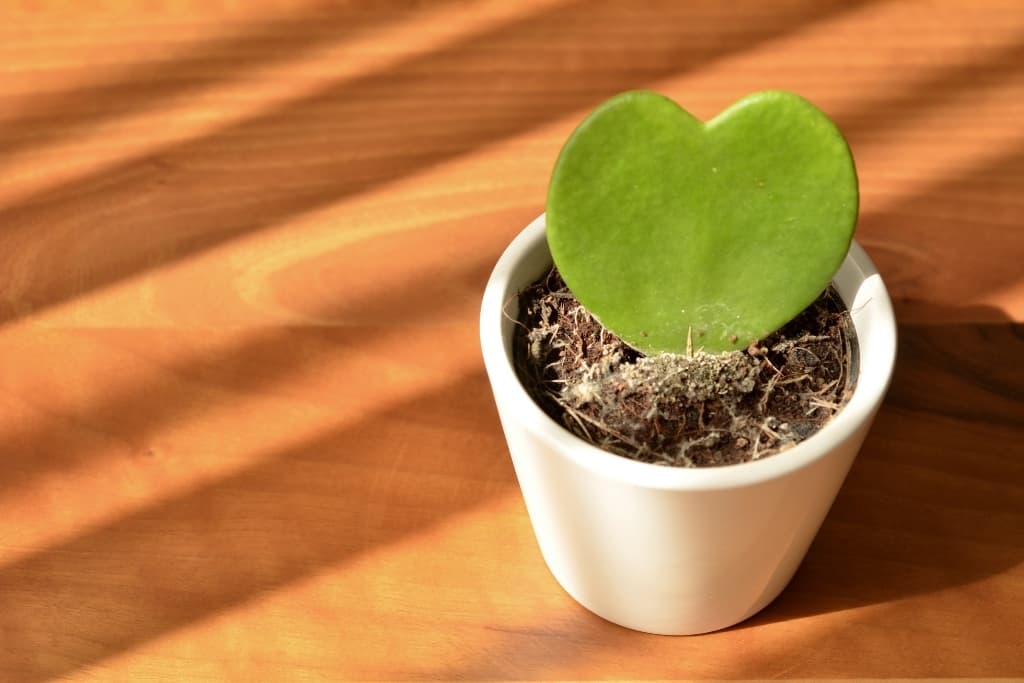 Hoya hearts are slow-growing, but will eventually become a bushy mass of hearts that look fantastic in a hanging planter.
Buy hoya heart plants from The Sill here
Sweetheart lucky bamboo (Dracaena sanderiana)
Although not true bamboo, this dracaena plant sure resembles the real thing—and it's said to be lucky, too! Two stalks of lucky bamboo represent love, especially if they're bent into a cute heart formation.
Sweetheart lucky bamboo is easy to care for, too. It grows well in a pebble-filled container with water—no messy potting soil needed!
Buy sweetheart lucky bamboo from Plants.com here
String of hearts (Ceropegia woodii)
A dainty trailing vine with heart-shaped leaves, string of hearts is one of today's trendiest houseplants. It's also a fun Valentine's Day gift for kids and adults alike.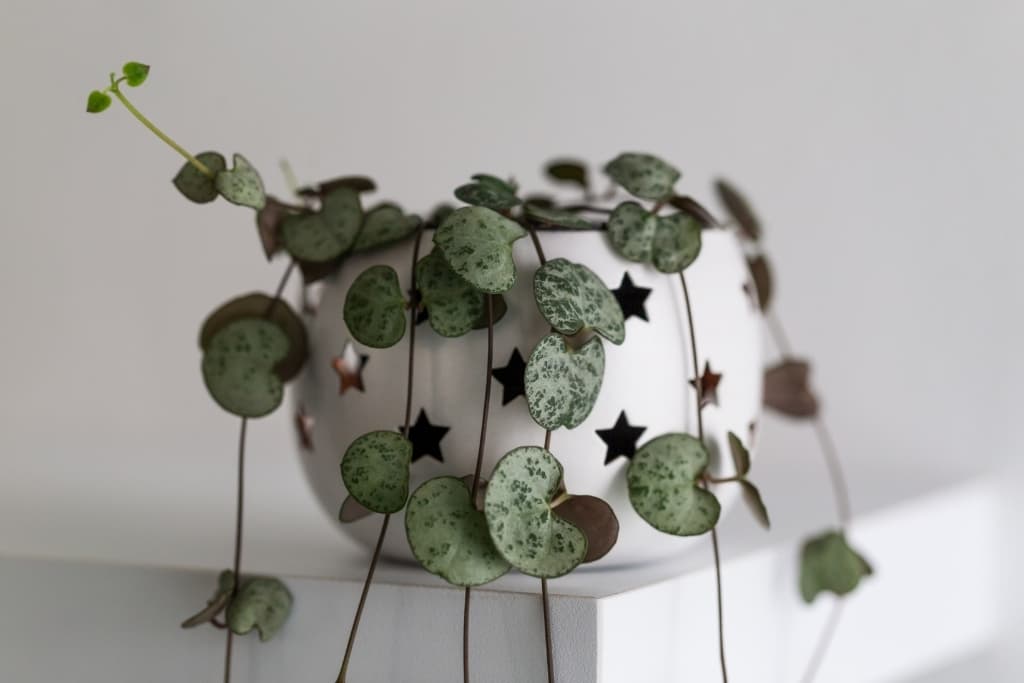 As it grows longer, place it on a high shelf or in a hanging basket to show it off its curtain of foliage.
Buy string of hearts on Amazon here
Can't decide which plants to get the plant lovers in your life for a Valentine's Day gift? Why not consider a plant subscription box? Your loved one will receive a new houseplant each month, and you can often buy gift subscriptions for three- to twelve-month periods.
Check out my post on the best houseplant subscription boxes to find one that's perfect for your love.
Liked this post? Pin it for later!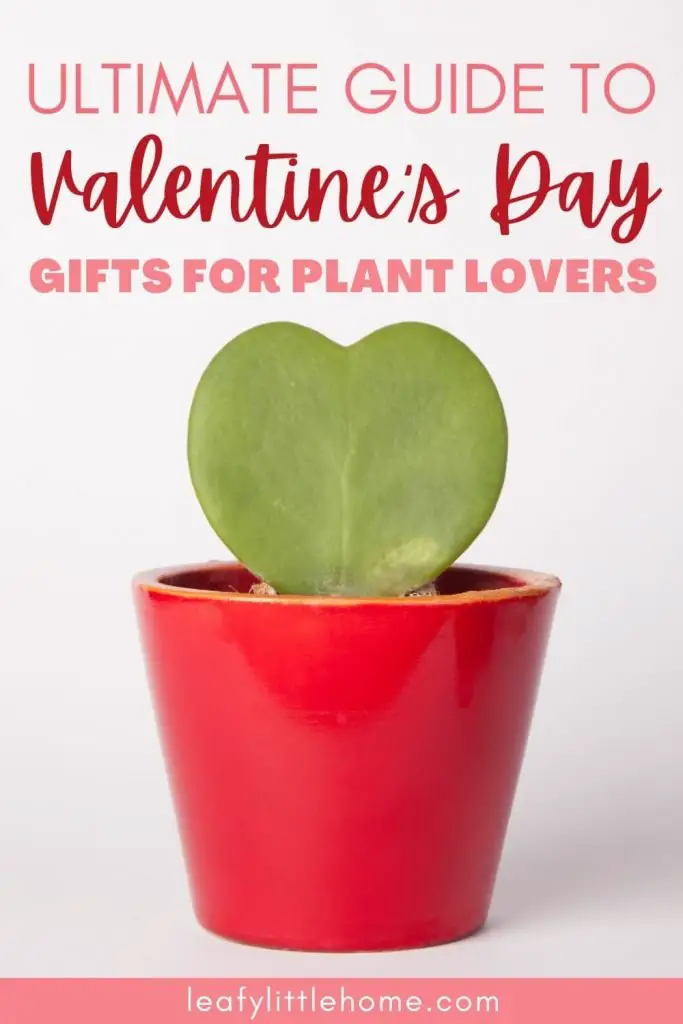 Do you prefer live plants over cut flowers for Valentine's Day? Which plant from my list of Valentine's Day gifts for plant lovers would you most like to receive? Let me know in the comments below!
GET A FREE PLANT CARE TRACKER!
Sign up for the Leafy Little Home newsletter, where we share plant tips and inspiration to turn your space into a green oasis. Plus, we'll send you a handy printable Plant Care Tracker, absolutely free!
By signing up you agree to receive the Leafy Little Home newsletter. Unsubscribe at any time.